Powerful
Quality characteristics
Experienced and financially strong
Steubing AG is located in the heart of the financial metropolis of Frankfurt am Main. Having been active in capital markets since 1987, we currently employ 54 people. With equity capital currently standing at EUR 25 million and a successful history, Steubing AG is one of the most experienced and financially robust securities trading banks in Germany.
With us, you will receive professional market-making, execution services and best execution in all asset classes (equities, bonds, ETFs, structured products, derivatives, FX, etc.). We operate on all German stock exchanges and have access to 63 international stock exchanges and trading centres. We are a reliable partner for institutional clients in the areas of outsourcing, regulation and digitisation.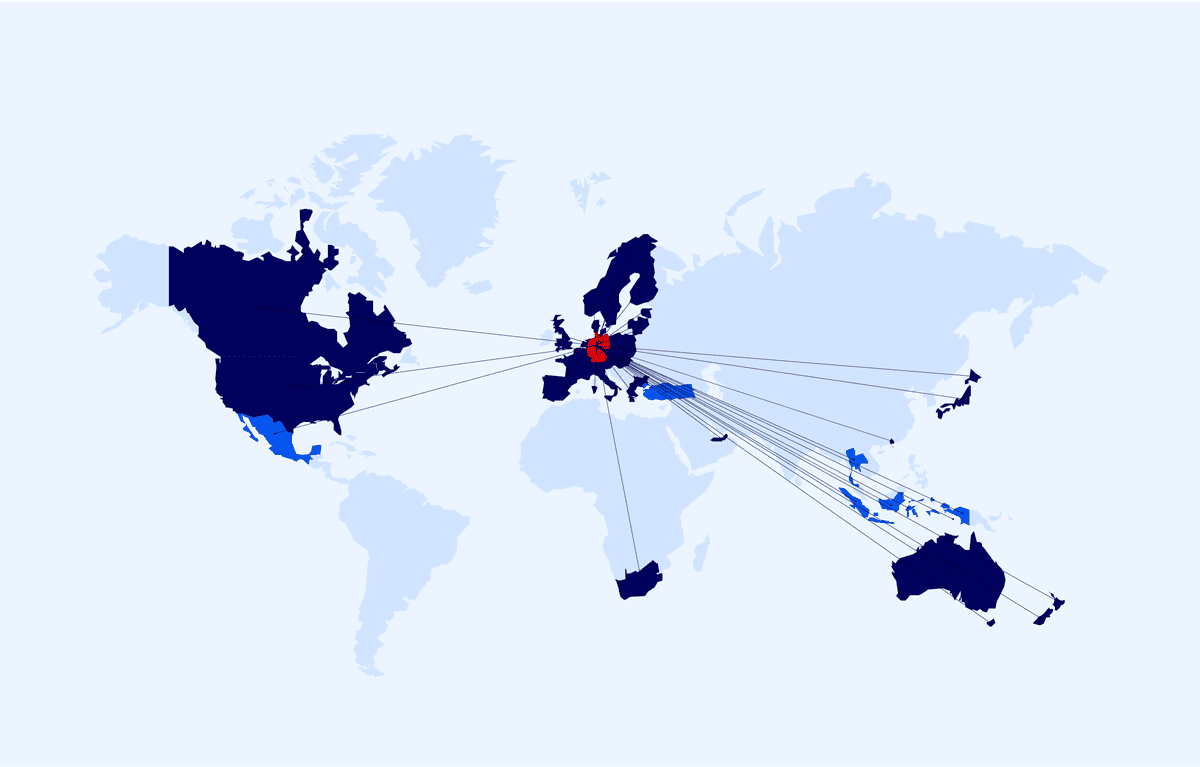 Direct Market Access
Access via local Broker
Exchange Member
CUSTOMER-CENTRIC
The customer is the focus of our actions
Our claim is to exceed the customer's expectations

PERFORMANCE OPTIMISED
Our highly qualified securities traders and specialists work closely together
Longstanding team of employees
Flat hierarchies, fast action
Short information and decision-making channels

WELL-FOUNDED
Stable business model
Comfortable equity ratio
Solid finances

VALUE-BASED
Highest reliability
Integrity and credibility
Respectful, cooperative interaction and team spirit
Bold action: Actively shaping change with our customers
Guaranteed punctuality – whether in daily business, customer requirements or projects
Management
STEUBING AG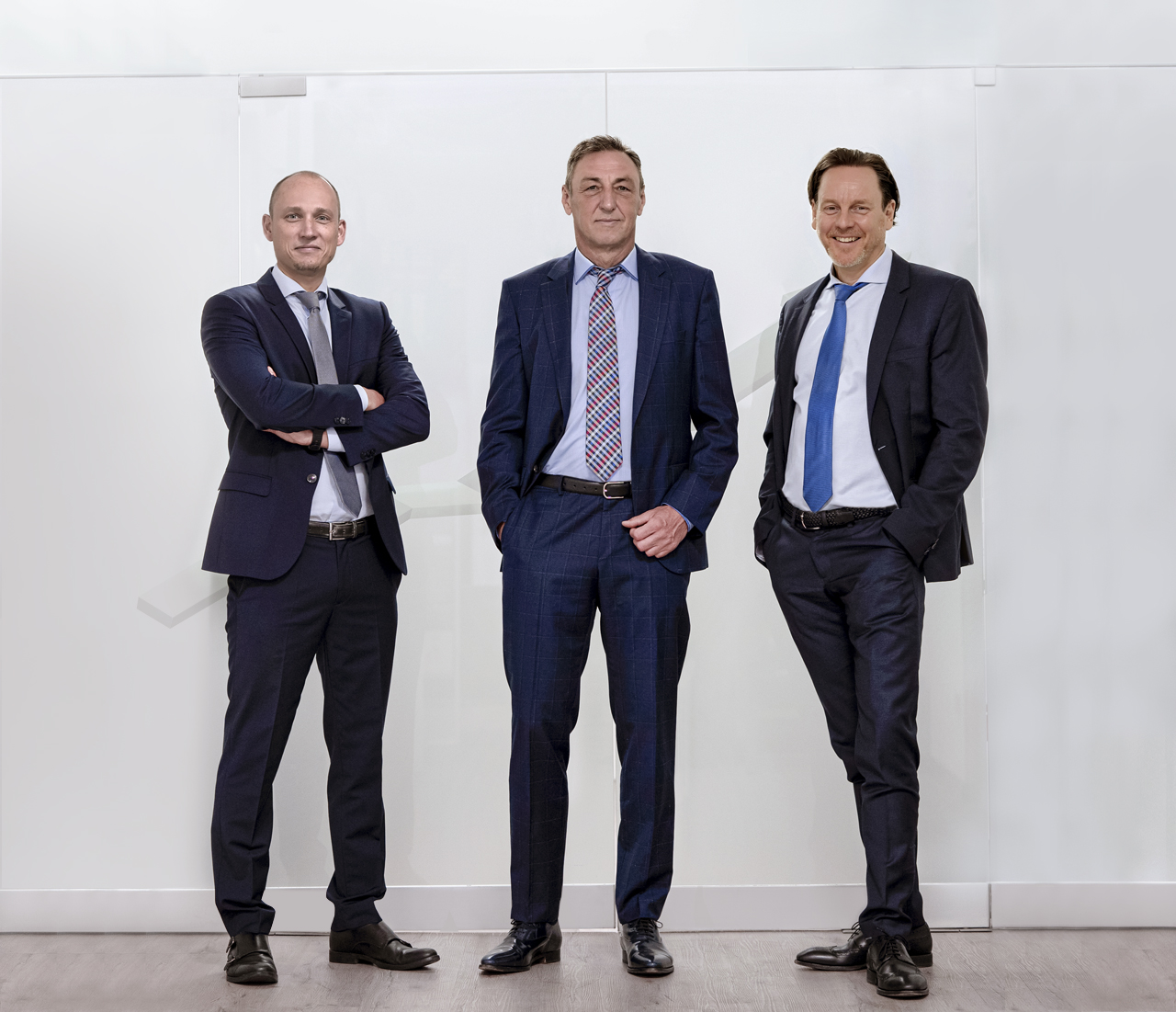 Benjamin
Schmid

Executive Board

Benjamin
Schmid

Executive Board

Benjamin Schmid studied business administration and has been with Steubing AG for more than ten years. He came from Sal. Oppenheim in early 2009 and spent the first five years in the equity capital markets division, most recently as department head. In 2015 he switched to the back office side and was first responsible for risk controlling and later also for compliance. Benjamin Schmid is responsible for the divisions compliance, middle-office, revision, risk-controlling, money-laundering, accounting and reporting.

Alexander
Caspary

Chairman of the Supervisory Board

Alexander
Caspary

Chairman of the Supervisory Board

Alexander Caspary completed his studies in computer science by 1985. After successfully graduating as a computer scientist (Diplom-Informatiker (FH)), he initially held employment and worked on a self-employed basis for more than two years in software development. He then joined Wolfgang Steubing Börsenmakler GmbH in 1987 and, as Spokesman of the Executive Board, was responsible for all market-related activities of the company such as stock and bond trading, capital markets, and institutional customer service, right until the end of November 2019. By resolution of the Annual General Meeting in December 2019, Alexander Caspary was elected to the Supervisory Board and is now its Chairman.

Andreas
Keune

Executive Board

Andreas
Keune

Executive Board

Andreas Keune started his career in investment banking at Dresdner Bank AG in 1994 after completing his training as a banker. He worked in trading and portfolio trading at LGT Bank in Liechtenstein and Invesco Asset Management. He has been with Steubing AG since January 2000 and successfully completed a university degree in business administration alongside his professional activities. In November 2016, he was appointed General Representative and is responsible for trading and the servicing of institutional clients. With effect from 01.12.2019, Andreas Keune is responsible on the Executive Board for trading.
Steubing AG
Supervisory Board
Alexander Caspary
Chairman, Trader, Frankfurt am Main
Felix Wirmer
Deputy Chairman, Lawyer and Solicitor, Frankfurt am Main
Hans-Peter Wagner
Tax Counsellor, Frankfurt am Main
Mirko Wollrab
Head of Communication, Frankfurt am Main
Highly qualified
OUR EMPLOYEES
With the many years of experience held by our employees, we offer a professional and performance-oriented service covering all areas – in securities trading, in the support of institutional clients, in the middle and back office and in information technology. The very best in the provision of our securities services and optimum customer satisfaction are our maxim. We demand and promote a high degree of independence and personal responsibility, as well as the entrepreneurial thought and action of each employee in a sustainable manner.
In the spotlight
OUR CUSTOMERS
Our customers include anyone who needs professional services in order routing, order management and order execution for their securities business. These include banks, private banks, online banks, investment companies, insurance companies, pension funds, FinTechs, asset managers and family offices located domestically or abroad.
Well-networked
WITH OUR PARTNERS
FAROS
Private Markets Database
After months of preparation, the time has finally come, the

FAROS Private Markets Database is open for institutional investors since March 15, 2021.

The database is aimed at institutional investors in German-speaking countries, such as pension funds, pension plans, family offices or insurance companies.

Via the database, institutional investors can inform themselves about fundraising opportunities in the private markets segment and contact asset managers directly. In short, the database makes fundraising in the private markets segment more efficient and transparent.
You would like to participate in the database?
Then contact Mr. Raphael Schwartze as asset manager:
r.schwartze@faros-consulting.de
T +49 69 90744943
UI labs
Successful business is the result of innovative ideas, sustainable strategies and tailor-made IT solutions. As a specialized IT service provider for front office and data management, UI labs is one of the leading software and consulting companies in the financial sector. As a software-as-a-service (SaaS) provider, UI labs positions itself with a wide range of products from a front office solution based on SimCorp Dimension® to data management, risk and performance to reporting and regulation. The flowsuite® platform developed by UI labs is characterized by an extremely lean and scalable structure. This allows customers to be offered flexible solutions with the highest level of service. With their competent and highly specialized employees, they implement projects with pinpoint accuracy.

Wagner & Florack
The Wagner & Florack Unternehmerfonds AMI invests with an entrepreneurial view in shares of cash-flow strong, consistently growing companies. These companies grow profitably over the long term and have a robust business model across all economic cycles. They have high free cash flow, steady free cash flow growth and a high free cash flow margin and are characterized by high capital efficiency, a solid balance sheet and a strong market position. The portfolio companies need to deploy little capital on a sustained basis and achieve high economies of scale. They have significant pricing power and always high margins, even in recession.
https://www.wagner-florack.de/fonds/

Alturis Capital
Alturis Capital GmbH is an investment boutique based in Frankfurt/Main. By combining professional expertise and a disciplined investment approach, Alturis strives for sustainable added value for clients. The aim is to offer alternative risk premia for private investors, asset managers, family offices and institutional investors to deliver better risk/return-profiles. Alturis starts with a volatility strategy: the Alturis Volatility sells short-dated put options and collects a volatility premium. For investors this means they can expect an attractive, forecast-free return.

Finexity AG
FINEXITY AG is a Hamburg-based investment company specialising in digital (tokenised) securities. The securitisation focuses mainly on alternative asset classes - these include real estate, private equity, art, fine wine and classic cars. As of today (Feb' 2023), over EUR 45 million in investor funds have been allocated in over 120 issuances. In the B2C business, investors can subscribe to digital securities registered and managed on the blockchain via finexity.com. Via the investment marketplace, private investors thus have access to professional investment opportunities that enable a broadly diversified, uncorrelated and more crisis-resistant portfolio. Through its leading technological solution (B2B2X), FINEXITY also enables external issuers to launch digital securities via the FINEXITY blockchain/infrastructure and distribute these via a large number of connected white-label investment marketplaces.
Runte. Weil & Alt
The Frankfurt-based asset management boutique Runte, Weil & Alt manages more than EUR 400 million for its clients. The in-house bond fund "Markus Alt Rentenstrategie Nr. 1" uses its large network to identify and subscribe to attractive new bond issues. This enables investors to systematically collect a more generous interest rate granted by the issuer. The "bottom-up" oriented approach invests in all bond forms, such as senior, subordinated and convertible bonds. The target distribution yield is 3% p.a..
Fonds:
Bedford Row Capital plc
Bedford Row Capital PLC (BRC) is a recognized and award-winning provider of listed, globally structured security solutions. BRC acts as arranger, lead manager and asset servicer. In addition, BRC is asset agnostic and focuses – among other things – on green- and high yield bonds, insured money market- and Sharia-compliant certificates. The use of a standard settlement infrastructure in conjunction with its proprietary information systems offers an innovative level of transparency and security for both issuers and investors. In a rapidly growing market, BRC is one of the 100 largest issuers and one of the leading "non-bank" players.

Insured Money Market Certificate
Insured Money Market Certificate (IMMCTM) combines real assets with short-term money market instruments and enhanced credit protection. The IMMC ™ democratizes the access to a traditionally inaccessible asset class - at a fixed price, fixed term and fixed return. The IMMC ™ provides direct access to real assets and the short-term self-liquidating options offer positive net returns in all major currencies.
Al Waseelah PLC
Al Waseelah is a Sharia-compliant issuing platform that issues IMMC™ and inflation-linked bonds. AW is Europe's leading and the only global Sukuk issuer platform. Each series is listed on the Frankfurt Stock Exchange.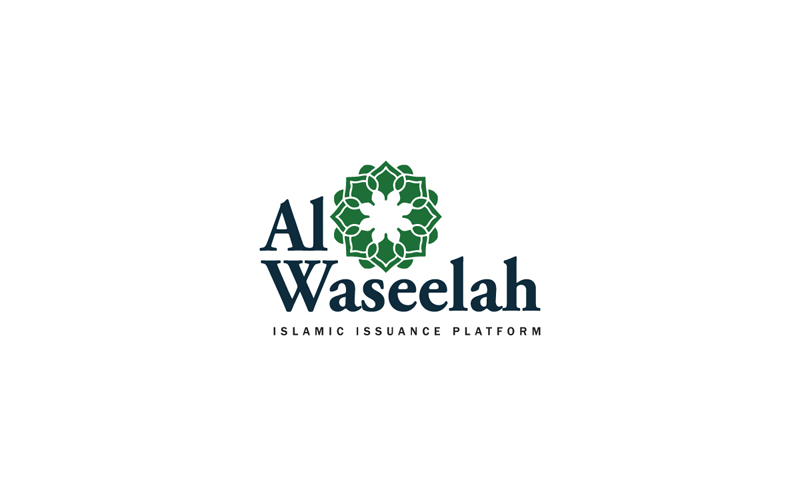 CP Funding 1
CP Funding 1 PLC is the issuer of short-term debt securities, including IMMC ™. Each series is listed on the Frankfurt Stock Exchange and is also a program approved by STEP (see ECB guarantee approval criteria).

Deutsche Börse Cash Market
Deutsche Börse Cash Market is committed to regulated and transparent markets that enable the efficient, safe and fair trading of securities.


Frankfurt Main Finance
Steubing AG has been a full member of the Initiative entitled "Frankfurt Main Finance e.V." since January 2010. Here, the financial industry, the Federal State of Hesse, the City of Frankfurt as well as science and a host of service providers have joined forces to effectively strengthen Frankfurt as a financial centre among both national and international competition.
Uniform interests
ASSOCIATIONS
The Association "Bundesverband der Wertpapierfirmen e.V. (bwf)" was founded on the initiative of the former Federal Associations of Securities Brokers / Financial Intermediaries, on the one hand, and securities trading companies, on the other. The aim is to create a uniform representation of interests held by German investment firms. The purpose of the Association is to safeguard and promote common professional interests shared by investment firms. Bwf represents the interests of the industry in the context of upcoming national and European regulatory, legislative and subordinate regulatory projects within the field of financial services and capital market law.
At the heart of the stock market action
CAREER
Mitarbeiter/-in Middle-Office (m/w/d)
Ihre Aufgaben:
Sie bilden die Schnittstelle zwischen institutionellen Kunden und unseren Depotbanken
Sie sind fachliche Ansprechpartner rund um settlementspezifische Anfragen für unsere institutionellen Kunden, die Handelsabteilungen sowie alle weiteren internen Abteilungen (u.a. Compliance, Risk, IT)
Sie monitoren aktiv den Wertpapier-Settlement-Prozess und decken bestehende "Mismatches" auf
Sie überwachen und informieren verantwortliche Händler über bevorstehende Corporate Actions
Sie tragen zur Risikoüberwachung anstehender CCP-Eindeckungen bei und initiieren schadensabwendende Maßnahmen (u.a. Wertpapierleihen)
Sie übernehmen eigenverantwortlich Abstimmungstätigkeiten wie beispielsweise Bestandsabstimmungen zwischen Depotbankbeständen und interner Positionsführung
Sie tauschen Geschäftsbestätigungen mit unseren Handelskontrahenten aus
Sie pflegen Stammdaten – von der Neukundenerfassung über die Anlage von Handelskonditionen bis hin zur Lieferwegerfassung zur Instruktion unserer Depotbank
Sie unterstützen proaktiv bei der Umsetzung von Prozessoptimierungen innerhalb der Abteilung
Ihre Qualifikation:
ein erfolgreich abgeschlossenes Hochschulstudium der Betriebswirtschaft oder eine erfolgreich abgeschlossene Bankausbildung mit einschlägiger Berufserfahrung
mehrjährige Berufserfahrung in den Bereichen Wertpapierabwicklung und Wertpapiergeschäft
Eigeninitiative und Kreativität, insbesondere bei der Analyse und Optimierung interner Prozesse
gute Kenntnisse in MS-Office
sehr gute Deutsch und Englischkenntnisse in Wort und Schrift
ausgeprägte Lern- und Einsatzbereitschaft, strukturiertes Arbeiten und Verantwortungsbewusstsein
Teamfähigkeit, Belastbarkeit und Flexibilität, die Ihr Profil abrunden
Wir bieten Ihnen:
eine anspruchsvolle Tätigkeit mit vielen Möglichkeiten sich kreativ einzubringen
ein innovatives, professionelles und angenehmes Arbeitsumfeld, geprägt von Kollegialität und Teamgeist
ein hohes Maß an Eigenverantwortung und vielfältige Gestaltungsmöglichkeiten
kontinuierliche Weiterbildungen – abgestimmt auf Ihre Aufgabengebiete und Entwicklungsziele
Wir freuen uns auf Ihre Bewerbung.
Bitte senden Sie Ihre aussagekräftigen Bewerbungsunterlagen per E-Mail an:
karriere@steubing.com
Für Rückfragen oder weitere Informationen wenden Sie sich gerne an
Juliane Lüdtke
+49 69 29716-0
Für fachliche Fragen zur ausgeschriebenen Stelle wenden Sie sich gerne an
Manuel Amberg
+49 69 29716-147
APPLY NOW